Investors
OraSure Technologies empowers the global community to improve health and wellness by providing access to accurate, essential information. Together with its wholly-owned subsidiaries DNA Genotek, Diversigen and Novosanis, OraSure provides its customers with end-to-end solutions that encompass tools, services and diagnostics. The OraSure family of companies is a leader in the development, manufacture, and distribution of rapid diagnostic tests, sample collection and stabilization devices, and molecular services solutions designed to discover and detect critical medical conditions. Its first-to-market, innovative products include rapid tests for the detection of antibodies to HIV and Hepatitis C (HCV) on the OraQuick® platform; sample self-collection and stabilization products for molecular applications; and oral fluid laboratory tests for detecting various drugs of abuse.

OraSure's portfolio of products is sold globally to clinical laboratories, hospitals, physician's offices, clinics, public health and community-based organizations, research institutions, government agencies, pharma, commercial entities and direct to consumers.
The Company is bringing its expertise to the COVID-19 battle with a rapid antigen self-test. In addition, its saliva collection devices are being used for the collection, both in at home and professional settings, and transport of samples for COVID-19 molecular testing.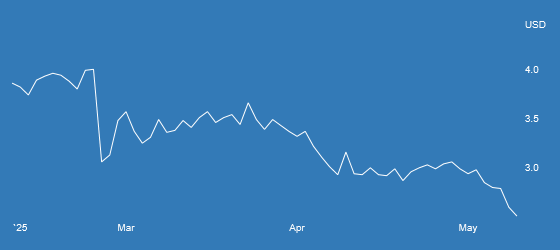 Data Provided by Refinitiv. Minimum 15 minutes delayed.